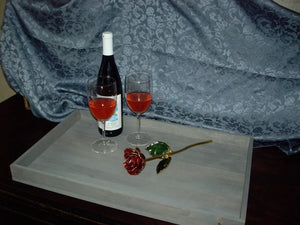 Designs to Comfort
Crafted with meticulous care, this serving tray boasts a spacious design that accommodates a variety of dishes and beverages.
Show Case Decor
More than just a functional piece, this serving tray becomes a striking centerpiece or accent for your decor.
Learn more
Purposefully Imperfect
The imperfections inherent in handmade items lend character, making this tray not just a serving tool but also a work of art that carries a story of craftsmanship.